All your pool & spa needs under one roof
View All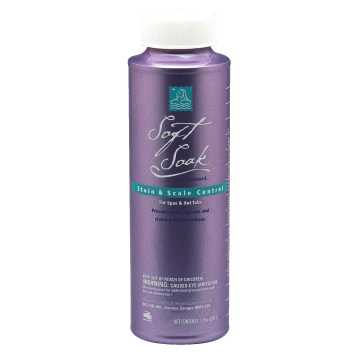 SOFT-SOAK STAIN & SCALE
A bromine-free, chlorine-free sanitizing alternative
Details
Prevents metals in source water from causing excessive use of shock.
Helps prevent scale caused by hard water
Helps prevent stains caused by metals
Prevents loos of shock caused by possible metals in the water
Features
Size: pint
Liquid chealating agent (EDTA)
pH = 11.0
Application Instructions:
Apply 1 ounce per 150 gallons at start-up.
Apply 1/4 ounce per 150 gallons weekly as maintenance.
Not seeing what you're looking for?
Visit us at one of our locations
Our Next Event
Our Brands