All your pool & spa needs under one roof
View All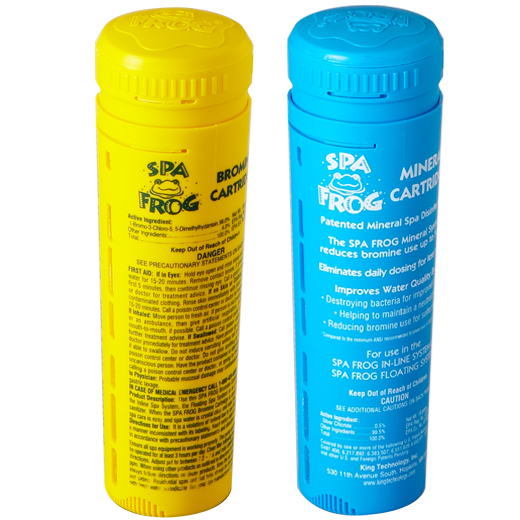 SPA FROG IN-LINE SYSTEM
Mineral Sanitizing Program
Out of Sight & Out of Mind
Details
A select group of spa manufacturers have built the Spa FROG system into their spas, up to 600 gallons. Water care is thus located out of sight, which adds even more elegance to an already luxurious experience. But don't be fooled as FROG Mineral Care is extremely effective while providing softer, crystal clear water for your enjoyment.
Features
The Spa FROG In-Line System offers water care that is built into the spa with no touching or measuring chemicals. The long lasting replacement cartridges provide "set it and forget it" convenience for weeks at a time. No need to add a shock before and after use - once a week is sufficient. Let FROG do the work for you while you relax and enjoy your spa.
Not seeing what you're looking for?
Visit us at one of our locations
Our Next Event
Our Brands