All your pool & spa needs under one roof
View All
Accessories and Supplies

/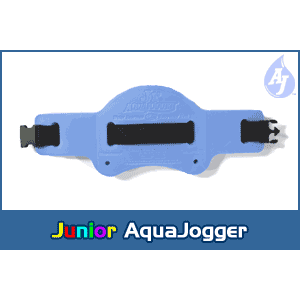 AQUAJOGGER "JR" BOUYANCY BELT
Take the Impact Out of Exercise
Learn to Swim Flotation Belt
Details
Learn to swim flotation belt. Does not inhibit arm strokes. Provides total freedom of movement so children can focus on the many skills involved in swimming.
Does not inhibit arm strokes.
Promotes correct swim position.
Contoured to a child's body.
Secure, adjustable fit.
No risk of puncture.
Designed for children ages 3-12 years.
Soft, comfortable, and flexible foam
Features
Foam dimensions: 23" length 8 1/2" width 1 1/4" thick.
Includes a Splash Club Handbook featuring water games, swimming tips, and safety information.
Not seeing what you're looking for?
Visit us at one of our locations
Our Next Event
Our Brands