All your pool & spa needs under one roof
View All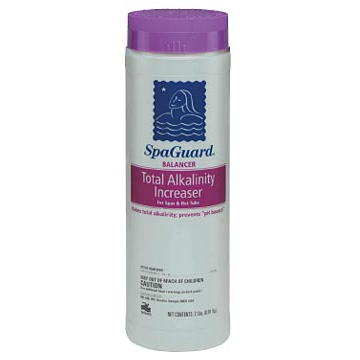 TOTAL ALKALINITY INCREASER
prevents pH bounce
Raises Total Alkalinity to buffer pH
Details
Total Alkalinity Increaser for Spas & Hot Tubs.
Raises total alkalinity
Eliminates "pH bounce"
Helps prevent equipment & spa surface corrosion & damage
Features
Size: 2 pounds
100% sodium hydrogen carbonate

pH = 8.2
Application Instructions:
Apply appropriate amount of product per dosage chart.
Broadcast into spa with the circulation system operating.
Operate circulation system for 30 minutes after application.
Not seeing what you're looking for?
Visit us at one of our locations
Our Next Event
Our Brands