All your pool & spa needs under one roof
View All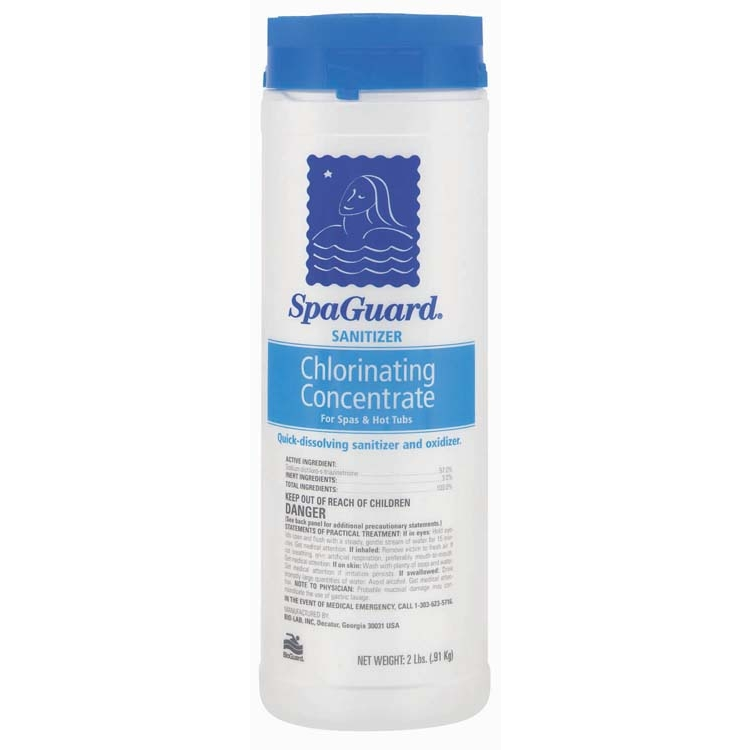 CHLORINE CONCENTRATE
Quick-dissolving sanitizer & oxidizer
Granular Chlorine Concentrate Sanitizer
Details
Quick-dissolving chlorinating concentrate for spas & hot tubs.
Granular stabilized chlorinator
Fast acting
Quick dissolving
Acts as a sanitizer & an oxidizer; no need for two products
May be added directly to spa
No predissolving needed
Features
Sizes: 14 ounces, 2 pounds & 5 pounds
99% sodium dichloro-s-triazinetrione dihydrate
pH = 6.5
For routine maintenance
Apply 1 tsp per 200 gallons every 15-20 minutes until a chlorine residual of 3-5ppm is achieved.
Test regularly to determine the frequency of additional doses of product.
Add as needed to maintain 3-5ppm residual.
For super oxidation
Add 2 tsp per 200 gallons
May be needed nightly in a heavily used spa or as infrequently as once-a-week in a moderately used spa.
Not seeing what you're looking for?
Visit us at one of our locations
Our Next Event
Our Brands