All your pool & spa needs under one roof
View All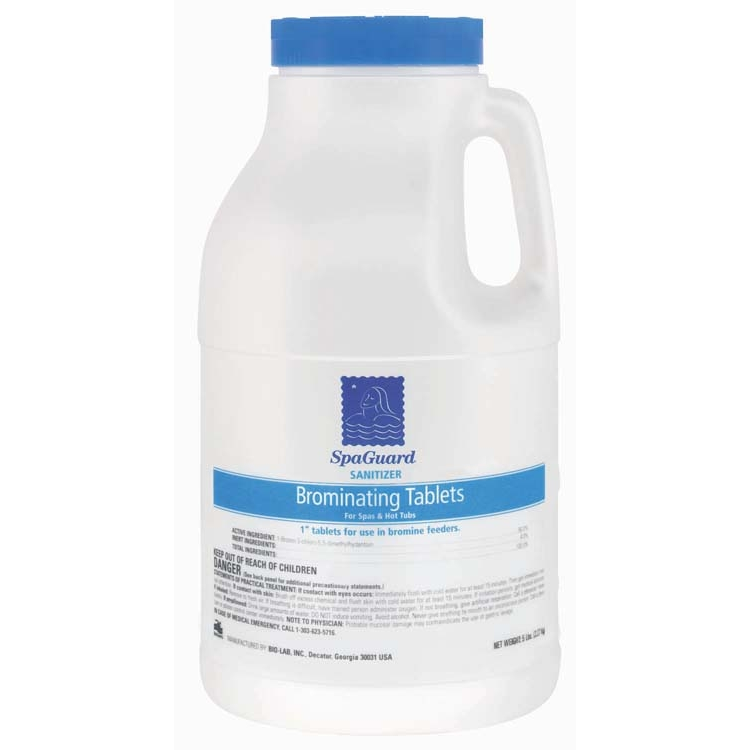 BROMINE TABS
1" Brominating Tablets
for use in bromine feeders
Details
1" tablets for use in bromine feeders.
No chlorine odor
Less pH sensitive
Applied through tablet floater or brominator
Features
Size: 1.5 & 5 pounds
96% 1-bromo-3-chloro-5,5-dimethylhydantoin (BCDMH)

pH = 4.5
Application Instructions:
Fill spa bromine feeder and adjust feeder following manufacturer's instructions.
Keep feeder filled to maintain 2-4ppm residual in residential spas.
Keep water free of leaves & other debris.
Pump & filter should be operated a minimum of 3 hours per day, whether the spa is used or not.
Not seeing what you're looking for?
Visit us at one of our locations
Our Next Event
Our Brands