All your pool & spa needs under one roof
View All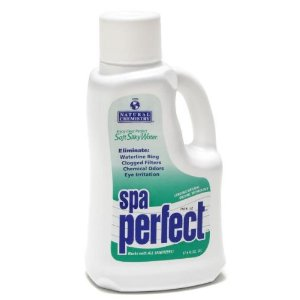 SPA PERFECT
Perfect Balance Between Nature & Technology
Clear, Perfect Water
Details
Spa Perfect is specifically formulated for hot water temperatures & is a patented natural enzyme & botanical extract formula that powerfully, yet gently biodegrades body oils, cosmetics, suntan oils & other non-living organics. No more waterline rings, clogged filters or cloudy smelly water. Spa Perfect is also a continuous cartridge filter cleaner. Since oils & non-living organics don't build up, soaking with nasty chemicals & acids is rarely required.
Features
Size: 1 Litre & 2 Litre
Not seeing what you're looking for?
Visit us at one of our locations
Our Next Event
Our Brands