All your pool & spa needs under one roof
View All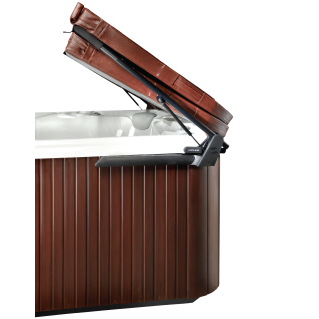 COVERMATE III LIFT SYSTEM
The Leader in Spa Accessories
Details
With this lift, easy use becomes even easier. Ideal for when clearance behind the spa is limited, the CoverMate III uses hydraulic shocks to allow for the smallest of effort when opening & closing, so you can relax easy.
Perfect for spas housed in gazebos
Only six (6) inches of clearance is needed
Can be mounted on a deck or directly to the spa cabinet
Ergonomically designed for ease of use
Exclusive LockBar System eliminates broken shock syndrome while a new Euro-styled composite bracket with beauty cover hides mounting hardware for a clean look.
Features
The perfect solution for those tight spaces.
Not seeing what you're looking for?
Visit us at one of our locations
Our Next Event
Our Brands