All your pool & spa needs under one roof
View All
Accessories and Supplies

/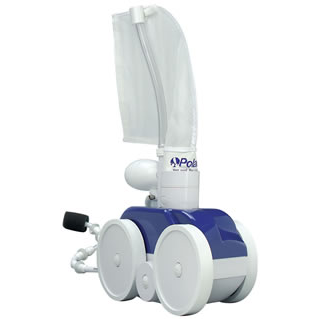 POLARIS 280 VAC-SWEEP
Pressure-side Inground Pool Cleaner
Details
Our most popular automatic pool cleaner, the dependable Polaris 280 easily connects to a dedicated pressure line.
Powered by double jets & a separate booster pump (not included), the 280 is suitable for all in-ground pools. It sweeps, scrubs & vacuums the bottom, walls & steps of the pool. It also traps large debris like leaves & pebbles in its own filter bag. The Polaris 280 Vac-Sweep is designed for all inground pools & runs off a booster pump.
Features
Double jets provide greater vacuum power & faster cleaning (3 hours or less)
Sweeps & scrubs the bottom & walls of any size pool
Runs off a separate booster pump (not included), working independently from the rest of your pool system
Unique filter bag removes debris before it reaches your pump basket or filter, prolonging the life of your filtration system
Not seeing what you're looking for?
Visit us at one of our locations
Our Next Event
Our Brands