All your pool & spa needs under one roof
View All
Accessories and Supplies

/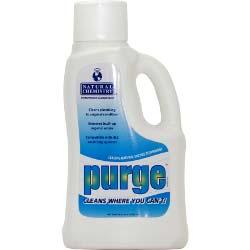 POOL PURGE
Perfect Balance Between Nature & Technology
Cleans where you can't!
Details
Purge attacks the root cause of most pool maintenance problems, the build-up of non-living organic waste contamination! Non-living organic contaminants like oils, lotions, sunscreen, cosmetics, hair products & sweat are the underlying root cause of many pool issues. High non-living organic loads will cause cloudy water, hard to maintain water chemistry, clogged filters, foaming & nasty waterline rings. These contaminants collect & build-up in your pool circulation system & filter. By purging the pool of this build-up, the symptoms of contamination will be eliminated. Purge cleans where you cannot!
Not seeing what you're looking for?
Visit us at one of our locations
Our Next Event
Our Brands