All your pool & spa needs under one roof
View All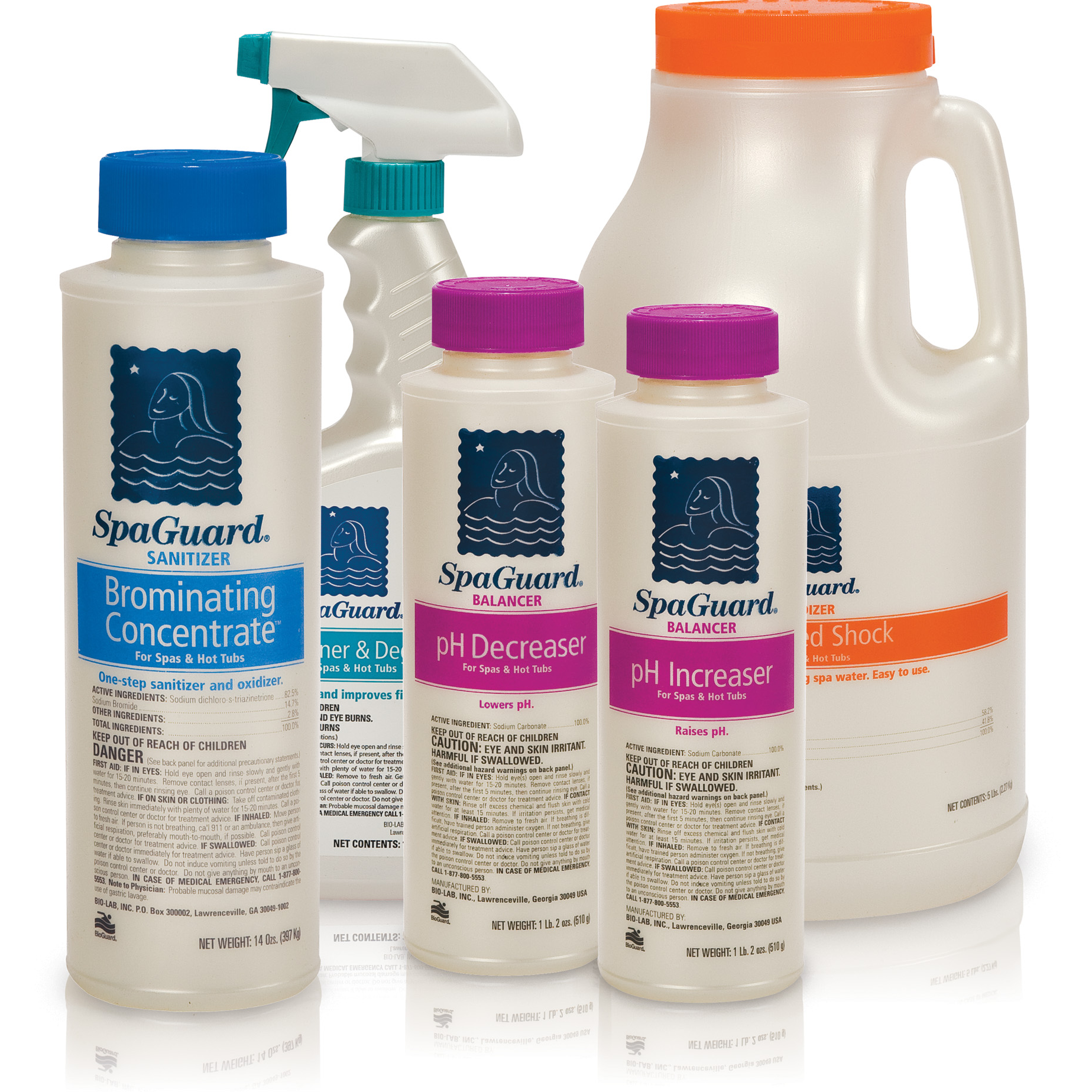 SPA CARE SOLUTIONS
SpaGuard
SpaGuard products provide everything you will need to keep your hot tub sparkling & enjoyable.
Details
Chlorine or Bromine Systems
Bromine System
Your best bet for indoor or covered spas. Brominating sanitizer reduces odors & is also more effective in killing certain types of algae.
Chlorine System
If you have an uncovered outdoor spa, chlorine is the best method of sanitation. That's because the ultra-violet rays of the sun can destroy the sanitizer residual. Our chlorine system also oxidizes, meaning it eliminates undesirable compounds - such as oils, cosmetics & perspiration - from the water.
THE SIX KEYS TO BASIC SPA CARE
Not seeing what you're looking for?
Visit us at one of our locations
Our Next Event
Our Brands