All your pool & spa needs under one roof
View All
Accessories and Supplies

/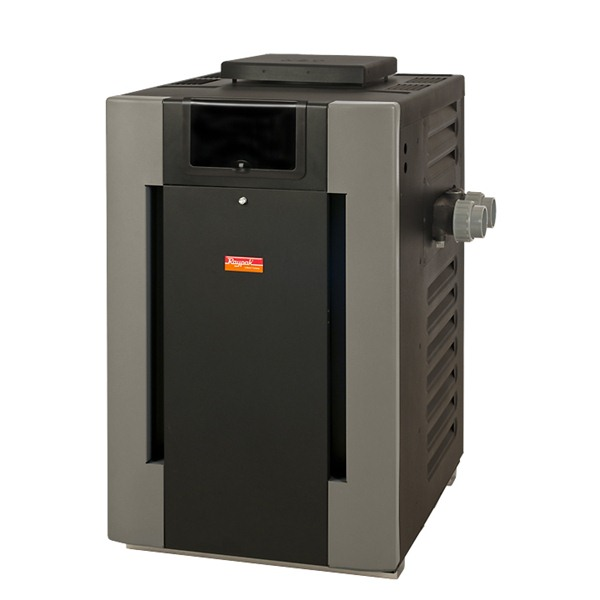 RP-2100 POOL HEATER
The Pool & Spa Heating Experts
RayPak RP-2100 Digital Natural Gas Heater
Details

Residential Heater - Natural Gas
Your pool is a long-term investment that you, your family and friends will enjoy year after year. Now, there's an easier way to enjoy that investment more often, more reliably and more efficiently throughout the year...the Raypak pool and spa heater.

Think about being able to use your pool or spa at the perfect comfort level even when Fall arrives...or when the first chill of Winter is felt in the wind...or in the Spring or Summer when evenings can turn chilly in a minute! Helping you get more enjoyment from your pool or spa is the smart idea behind the Raypak heaters.
Digital LCD display provides accurate temperature
Monitors operational status as well as service diagnostics
High-wind resistance
Corrosion-resistant headers
Unitherm governor eliminates condensation
PVC plumbing directly to the heater
Small footprint
Can be installed on a combustible surface
Features
Available Sizes: 206,000btu, 266,000btu, 336,000btu & 406,000btu
Not seeing what you're looking for?
Visit us at one of our locations
Our Next Event
Our Brands