All your pool & spa needs under one roof
View All
Accessories and Supplies

/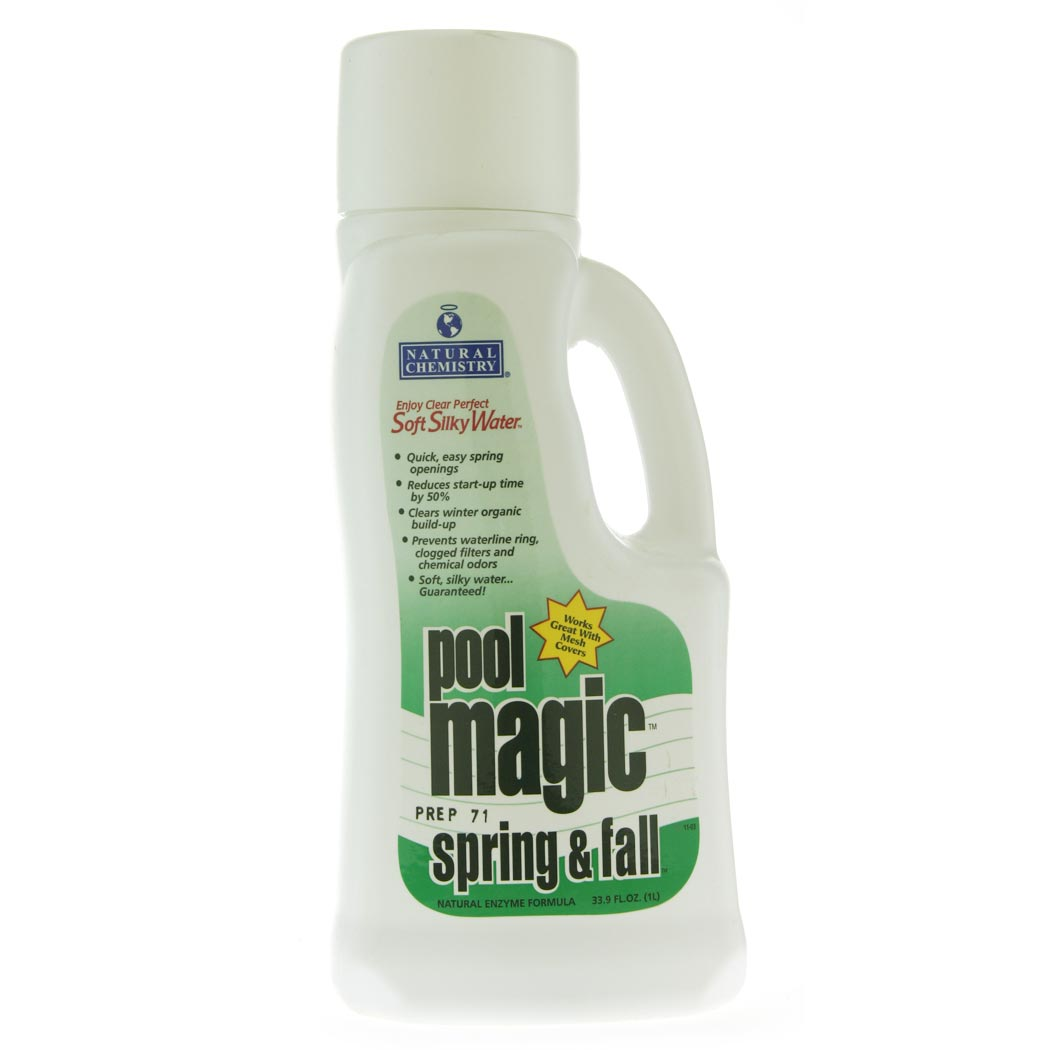 POOL MAGIC SPRING & FALL
Perfect Balance Between Nature & Technology
Clear, Perfect Water with HALF the work!
Details
Enjoy clear, perfect water each spring! Use
Pool Magic Spring & Fall
- spring openings can be up to 50% easier & faster!
Pool Magic
contains a concentrated natural enzyme-based formula designed specifically to work in cold water. It quickly breaks down organic contaminants & cleans up cloudy & dirty water. Typically, you close your pool in the fall with a dose of
Pool Magic
. The enzymes control the organics that seep into the water during the winter & minimize the work to reopen in the Spring. However, if you didn't use
Pool Magic
in the fall, you still can benefit by adding it during pool opening.
Works great with mesh covers
Quick, easy spring openings
Reduces start-up time by 50%
Clears winter organic build-up
Prevents waterline ring, clogged filters & chemical odors
Features
Size: 1 Litre
Environmentally safe

100% biodegradable & non-toxic

Contains no manufactured enzymes
Application Instructions:
Use entire bottle for pools up to 25,000 gallons.
Follow dealer instructions for pool closing.
Add

Pool Magic

as the last step before cover the pool.
Not seeing what you're looking for?
Visit us at one of our locations
Our Next Event
Our Brands